December 8, 2017
Official Trailer: https://youtu.be/Ls8mbJd5Qyw
See the Opening 13 mins here: https://youtu.be/pw4BFzVOGn8
Donate here to see the Full Film: https://igg.me/at/shlazarus
September 9, 2017
Got youtube on a random play while I edit (and drink bourbon
) and 'Super Best Friends Play Alan Wake' has come on, which reminds me, we filmed a Proof of Concept for an Alan Wake series a while back... will have to get back to that after everything else, though I hear Alan Wake 3 is coming, so prob be best to let Remedy do their thang first
September 3, 2017
So once I have got Silent Hill Requiem finished, I think I am going to revisit this music video and re-edit it. We made this music video as a thank you after the film was crowdfunded and thus the cutaways within it are taken from the original Proof of Concept, which are of a different actress playing Heather.
When I shot the Proof of Concept, that actually started off as a 2 minute short film, Olwen Davies wasn't available to be in it so another actress, Della Day, played the part for me. When the short became a PoC and was then successfully crowdfunded Della had to drop out due to other work commitments and Olwen came back on board.
So I plan to take out the PoC cutaways and put in ones from the finished film instead. I will also address the art style too, as I feel it is a little too dark in places, again this was the art style I used in the PoC that I refined when I came to making the final film. =D
September 1, 2017
I have now finished editing the last shot of Silent Hill Requiem!! Only took me 3 years and 23 days 0_o
The entire shoot took around 30 days, with a few extra days for reshoots and additional content I felt the film needed during editing.
I am now editing shots for the Proof of Concept for Silent Hill Lazarus that will appear as an after credits scene for Requiem. Yeah I know sequel baiting, but there is more of a reason than wanting to make more.
The way I feel is that Silent Hill is not my universe to conclude, so there will always be more stories to come, whether they are from me, other fans or from the original designers themselves. So adding a teasers for a sequel reflects that concept, as well as encouraging those of you that have enjoyed SHRequiem to help me by donating to the budget of SHLazarus. (in case you are wondering about the choice of names, Requiem and Lazarus are Latin and roughly translate to Funeral and Rebirth)
Silent Hill Lazarus follows on 16 years after the events of SHRequiem and follows Jennifer, a British psychology student, who has been invited to Silent Hill to do more research for her thesis on the psychosis derived from alternate dimensional energy fluxuation, a paper the US government hope to use in combating another Silent Hill incident. But it soon turns out that Silent Hill has other ideas for Jessica's arrival...
SHLazarus will be a webseries rather than another feature length film, following in the footsteps of other series' like Twin Peaks, X-Files and Stranger Days. The reason for this is because I want to be able to get the project out to the fans quicker, so working on smaller episodes will provide me with that ability. Each episode will be around 10 to 15 minutes in length, with the entire series being around the same length of time as SHRequiem (which currently sits at 2 hrs). This project is of course all dependant on crowdfunding, an Indiegogo campaign will launch the same day SHRequiem is released.
But before all that Silent Hill Requiem needs to be completed, all that is left to do is the sound, a trailer, and the DVD/Bluray compiling. So not done yet, but closer than I have ever been before =D
August 23, 2017
Just throwing this out there to any musicians who follow the blog.
Once I wrap on SHRequiem I will be moving onto the Splatterhouse web series, and the score for that I'm thinking Death/Heavy Metal music.
So if any of you reading this have made some or know of ppls that have, let me know. Full credits will be given for anyone who wants to be included
August 18, 2017
A writer from 'Bloody Disgusting' just got in touch, he wants to do a review of SHRequiem!! #honoured
August 15, 2017
Here's a poster of Henry. I love this poster, (so does Sam, he plays Henry, you may have seen him before, in oh I dunno, Thor 2, for example
) but I haven't released it officially as I think it may give the wrong impression of the film. I mean of course there is fighting in the film, melee and firearms stuff, this is Silent Hill after all not Amnesia The Dark Descent
lol But its far from the main component of the film, y'know? What are your thoughts on it?
August 7, 2017
"If you don't go down in the cellar, how can you call it a classic horror film?" - Joss Whedon
F'sure, but our Cheryl always takes precautions
I have a newly founded group on Facebook, please come join the community ;)
www.facebook.com/groups/zenithfilms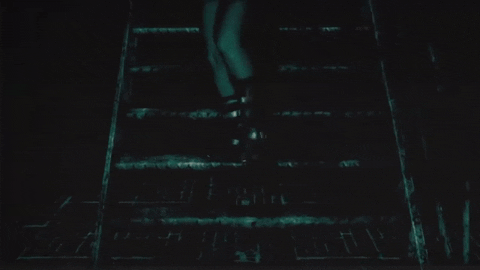 July 17, 2017
Here's to another week of feverishly editing, staring deeply at the monitor, consuming snacks, drinking endless cups of tea and posting stupid statuses on FB to keep away the cabin fever
But THE EVEN BETTER NEWS is I only got a few storyboard pages of SHRequiem left to go!!!! Then comes the audio (because the work never truly ends).
Only took 3 years of consistence to get to this point 0_o There was a sane director here... he's gone now. hahahaha